About Me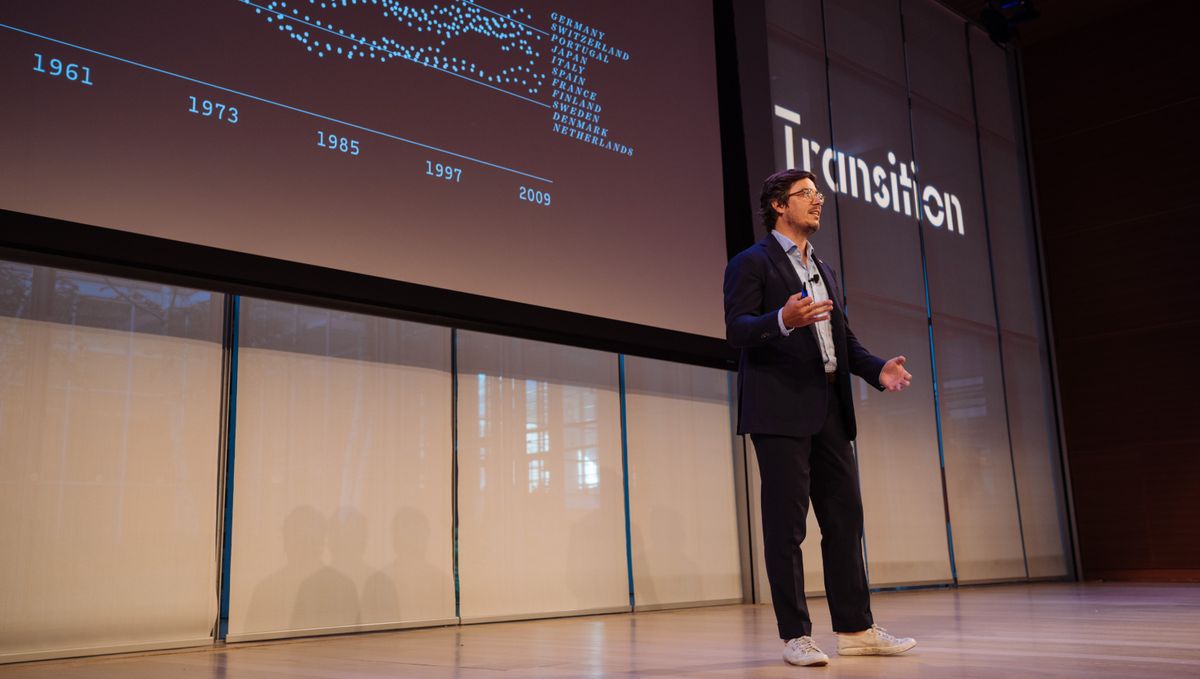 Hello there! Thanks for coming to my (newest) site – I've been blogging off and on since 2007, at first about advertising, then about digital strategy, then about organization design.
About My Work
I found my way to this work through practice. When I moved to New York to work for Undercurrent in 2009, we were a practice focused on helping the world's biggest, most consequential firms figure out how to market in a post-digital world. In 2009, we were pushing the rock uphill, but by 2012 we started to realize that the world didn't need guidance on marketing or "digital" strategy, but instead needed to figure out how to reorganize to take advantage of the productivity gains made possible by new technologies.
All of our work was focused on getting new stuff to market – new products, new initiatives, new services – and we stopped telling people what to do, and instead helped them get it done with new ways of working and organizing. We tried labs. We tried separate business units. Sure, we got stuff done, but nothing really worked until we started to change the firm itself by changing its foundational methods: how decisions got made; how work was prioritized; how work was assigned and assessed. It felt like we'd stumbled upon real magic.
In 2015, along with a few friends from Undercurrent, I started August. We pushed this OD magic to the maximum. August continues to be an employee-owned, self-organized and self-managed, transparently operated, B-corp. In 2019, I left August and joined IPG: first with R/GA, and then with Black Glass.
Today, I'm fully focused on helping CMOs with Org Design for Marketing Orgs, and I think it's working: in 2023, Black Glass was named one of Fast Company's Most Innovative Companies and I was listed as one of Campaign's 40 Over 40.
Speaking
I love sharing insights from my work with groups large and small. Just email me and we'll make it happen.
Testimonials
"One of the things we got from your workshops was a way to unleash the value of our people. It is tied to efficiency, but that is more than just saving time, it is unlocking the value of what people can do and the impact they can make through that unlock. Again, something to maybe highlight a little more overtly. We have great people, part of our job was to make it easier for them to do the work they are passionate about, and remove the barriers that were stopping them."
"One of the leaders of the division came up to me after the chat and thanked me for bringing you in. Your first two slides were mind-blowing, and the stories touched him to the core. Your willingness and ability to work with us so flexibly and responsively meant a great deal."
"While you have specific frameworks you use to work, I felt like the way you created the workshops was very much based on the problem we were trying to solve and the team in the room. It wasn't 'off the shelf' but really specific to the job to be done."
"Clay killed it! The audience was enthralled and totally engaged.  Plus, his presentation style is very confident and at ease, which conveys a nice air of expertise combined with approachability."
"Clay's talk gave both a professional in-depth look into the current developments and an entertaining overview of what might be the future. He helped us break with stereotyped thinking and took us to a higher level of leadership."
"To an audience from diverse industries where the general concept of the 'Sharing Economy' was relatively abstract, Clay was able to immediately bring relevance to the discussion.  The practical examples and interactive workout sessions ensured that the delegates could relate the implications and opportunities of the Sharing Economy in the context of their business as well as open their mind to new opportunities to maintain and create competitive advantage."
"As a strategy leader for hundreds of brands across the globe, I need partners that can understand and navigate massive complexity, and deliver simple, executable solutions. Clay does just that, and does it fast."
Citations/Appearances
Large Conferences
Day One Conference 2016
Percolate Transition 2015
Planningness 2015
American Beverage Licensees' National Convention
Event Marketing Summit
99U – Undercurrent Studio Session
Trabajando.com Expo Humano Keynote
Web 2.0 NYC
Planningness 2009
Social Media Week: Panel Moderation
Corporate Training Series
Ogilvy Engagement Strategy Course
Goodby Silverstein & Partners Strategy Superpowers Course
General Assembly Social Media Course
Private Corporate & Education Events
MunichRe Divisional Planning Day
MillerCoors HR Offsite
Dropbox SMB Forum
Blue Shield of California CX Offsite
GE Capital International CMO Meeting
GE Capital Americas Digital Forum
Bloomin' Brands Annual Planning Meeting
SVA MFA in Design for Social Innovation, Guest Lecturer: Future of Work
Future of Work Meetup: Autonomy
IDEO: Evening with Undercurrent x Ada's List
Large Corporate Conventions
Sonic Drive-In National Convention: Mobile breakout sessions
Sonic Drive-In National Convention: Full group session
Husqvarna National Sales Conference
Other Stuff
I love to cook, ride and work on bicycles, and play tennis. I have a cat, named Ian, and I live in Boerum Hill – a neighborhood of Brooklyn, New York – with my wife, Emily.