Activist presentations & corporate structure
TLDR: Activist investors want lean SBUs, and they don't love that matrix
I'm a sucker for an activist deck.
For one, there's the tone. Unhinged, but dressed in a suit. Like Jeremy Irons in Margin Call.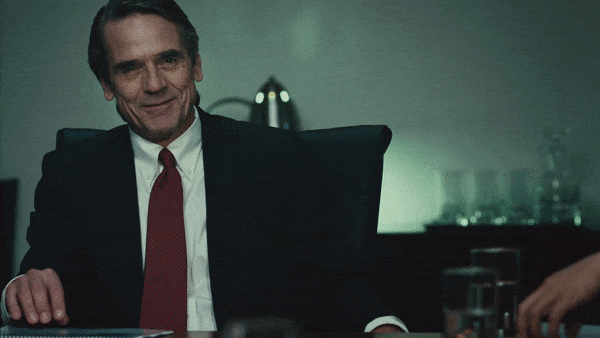 For two, there's the specificity and rigor.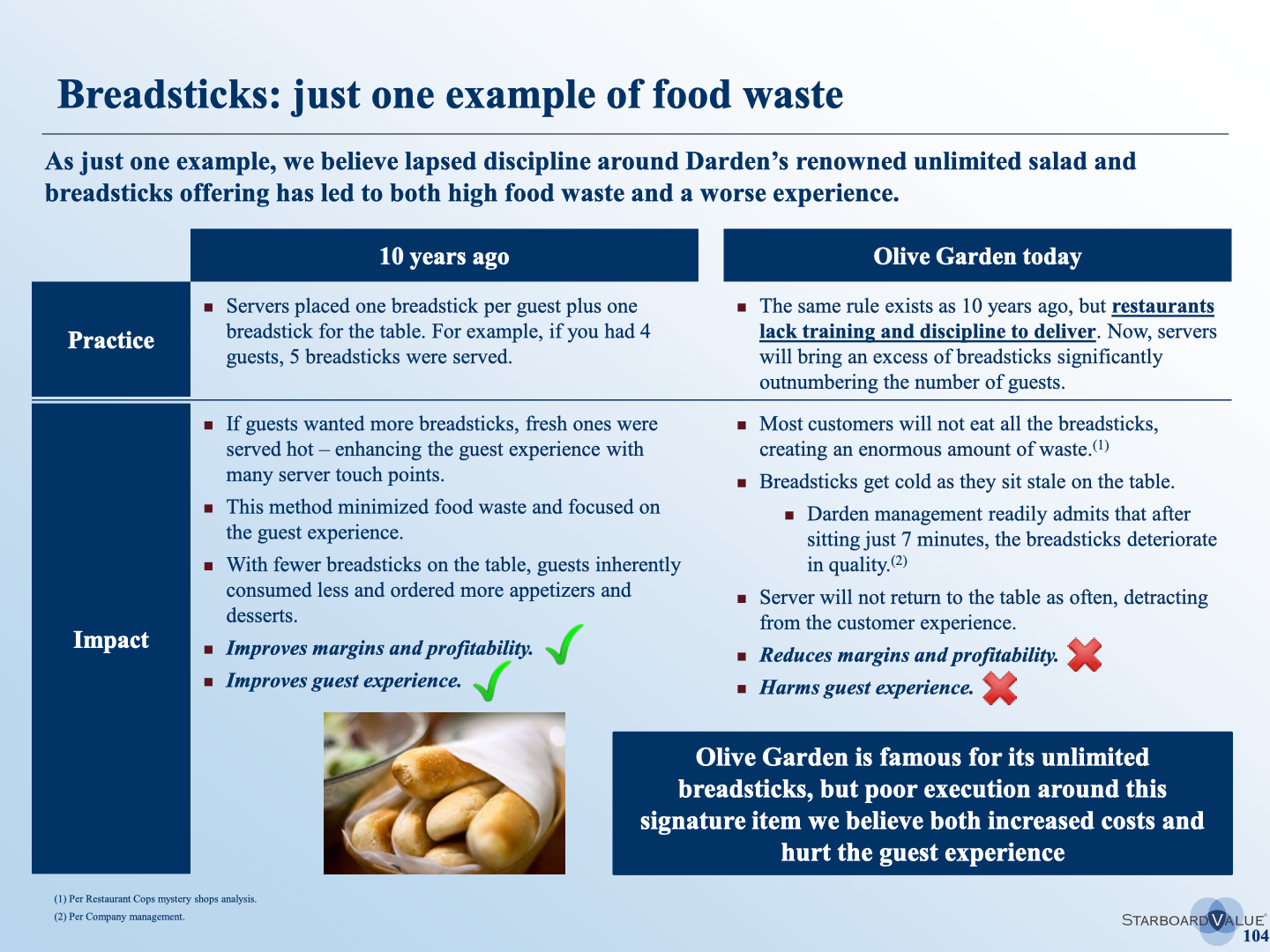 We're getting into detail about breadsticks!
(This is from the apex predator of activist decks, "Transforming Darden Restaurants" by Starboard Value.)
Trian Partners just dropped "Restore the Magic" on January 11, and by slide six – excluding disclosures and the title slide – they are talking about corporate structure. Here's P&G's case study, for example: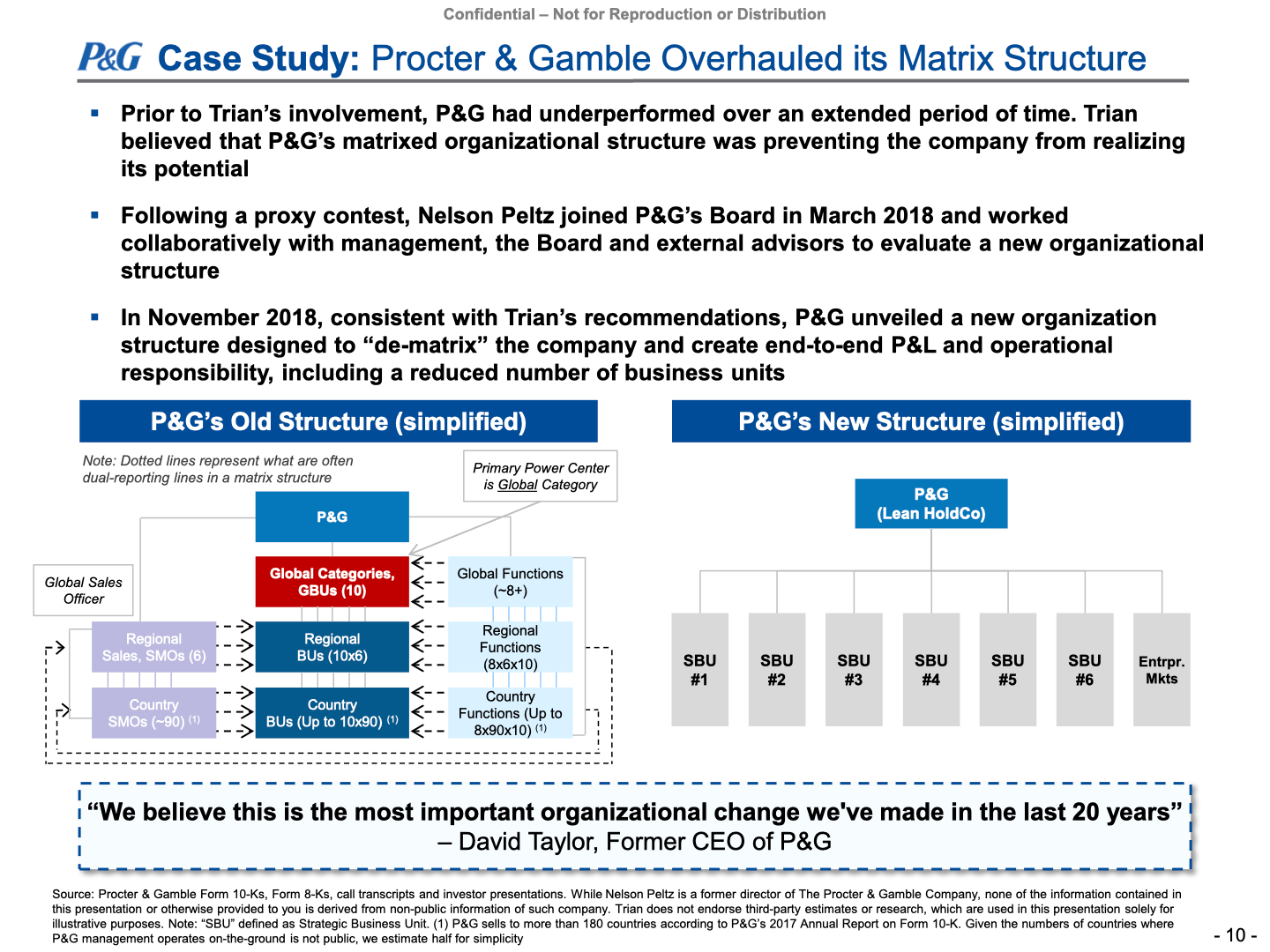 Simplification drove organic growth, margin, and share performance. Nice.
It's worth noting that in P&G's new, SBU-ified structure, I would expect that there are just as many regional and country folks, but those folks are unleashed to work specifically for the BU, not at the pleasure of the Global Function Leads.
Here's Trian on the same topic back in 2014 (in a White Paper they wrote to/about PepsiCo).
Standalone management teams should be "unshackled" to invest as they see fit, price as they want and take risks by moving quickly to introduce new products. Granting those running the divisions authority to control their destiny may make corporate leadership in Purchase uncomfortable – but we suspect division leadership and employees within Pepsi and Frito-Lay would be reinvigorated.
And here's Unilever's announcement about their restructure from January of last year.
The company will move away from its current matrix structure and will be organised around five distinct Business Groups: Beauty & Wellbeing, Personal Care, Home Care, Nutrition, and Ice Cream. Each Business Group will be fully responsible and accountable for their strategy, growth, and profit delivery globally.
They continue:
To enable Unilever to benefit from its scale and global capabilities, the five Business Groups will be supported by Unilever Business Operations, which will provide the technology, systems, and processes to drive operational excellence across the business. A lean Unilever Corporate Centre will continue to set Unilever's overall strategy.
Biz Ops sounds like a consultancy. That's good. Corporate Center sounds like an asset-allocation function. Also good. We're loving an SBU, folks!
Back to the breadsticks deck to wrap this up – what do Starboard have to say for Darden's structure?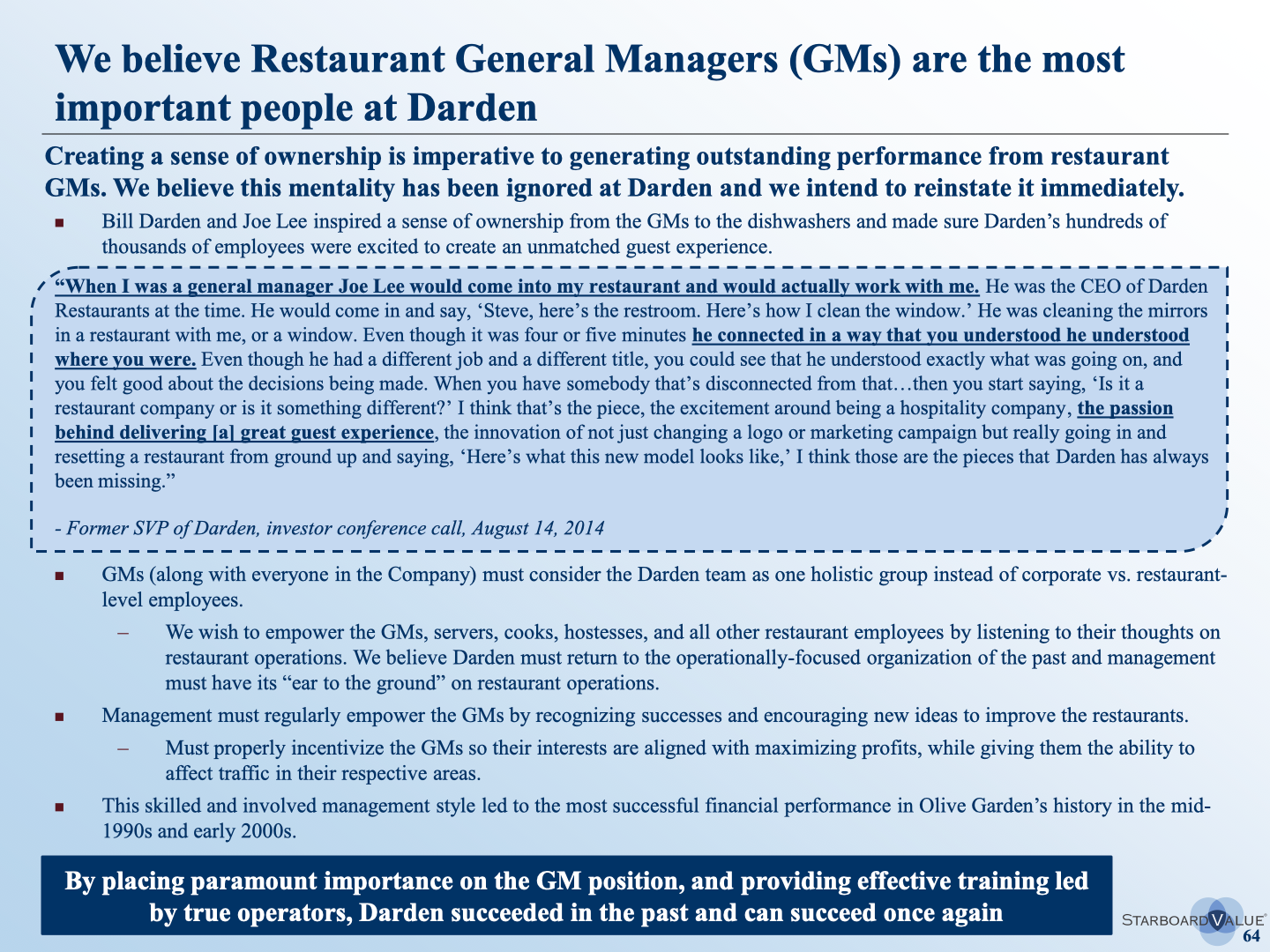 For one: the primary operational unit of the business should be the restaurant, led by its General Manager. Held accountable by "a few simple measures" and the primary voice in the organization for feedback and operational improvement. The rest of the org exists because the restaurants exist, not the other way around. Food for thought.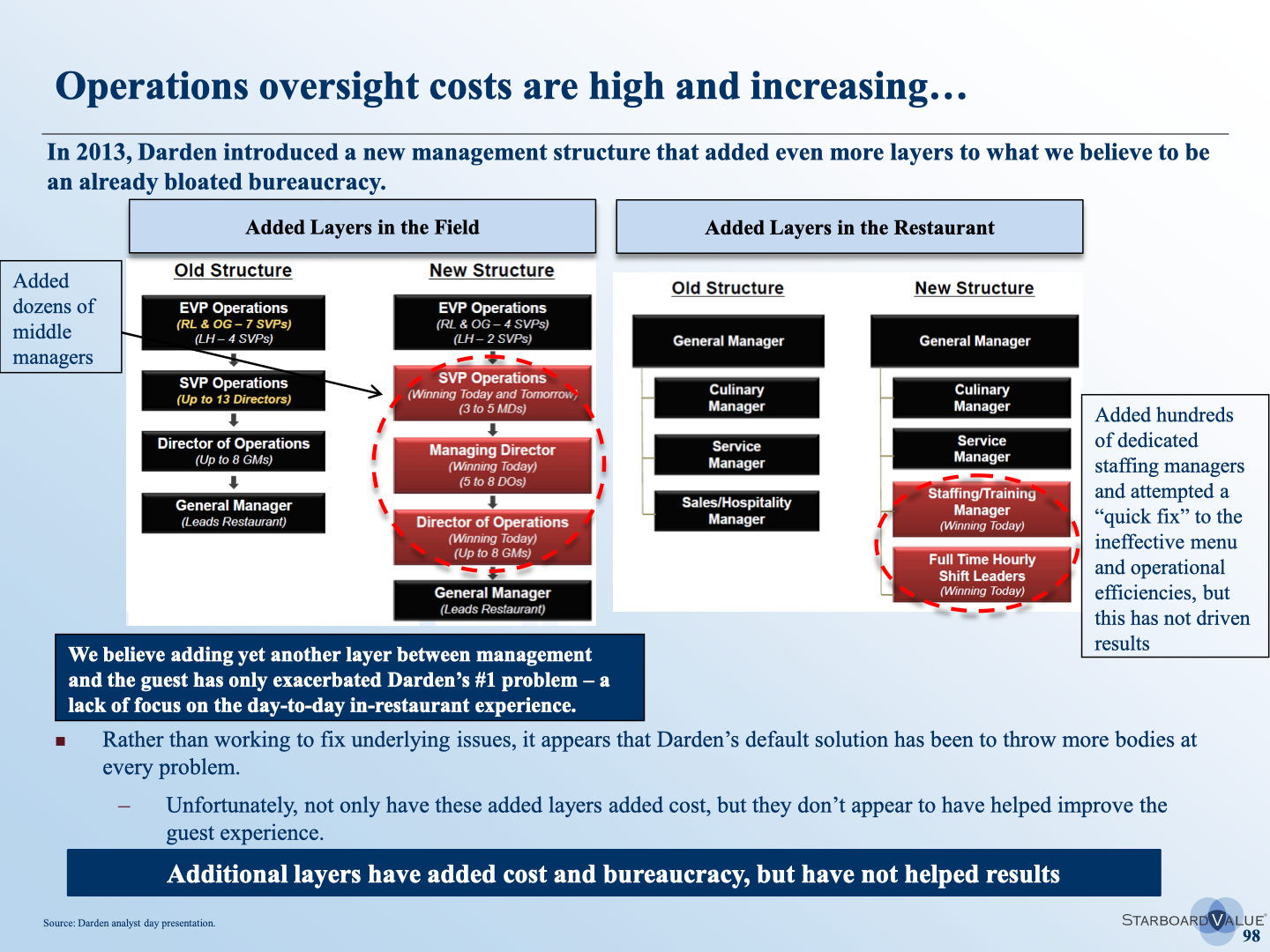 For two: stop solving problems by adding people, especially when it means global functions that duplicate what's necessary in the SBU.
(As an aside, when I asked my Friends Slack Group what "Low Interest Rate Org Designs" might be, they said, "giving headcount to teams that are failing to achieve their goals, rather than teams that are achieving their goals.")
Resources