Alright! First race, done and dusted.
Series: MAC
Location: Bryn Athyn, Pennsylvania
Field Size: 135 registrants in M4/5 – 115 on the start grid
Race Predictor: 2nd Place!
Finish: 6th :/
Course Overview
The surface is 95% velcro grass, with a small, rooted dirt section in the woods. There are two sets of tallish barriers, both uphill, one coming immediately after a 180° turn. In the woods, there is a rideable log barrier. Aside from a tight off-camber turn before the finish, none of the turns are cause for alarm and can be taken at a "natural" speed. The main challenge on this course is a long, bumpy, exposed straightaway that follows a set of 6 (?) switchbacks up a small hill. This is a real leg-sapping section that benefits those with great road fitness; technical 'cross skills don't matter much at Whirlybird, like it or not. So…not a course for me, at first glance!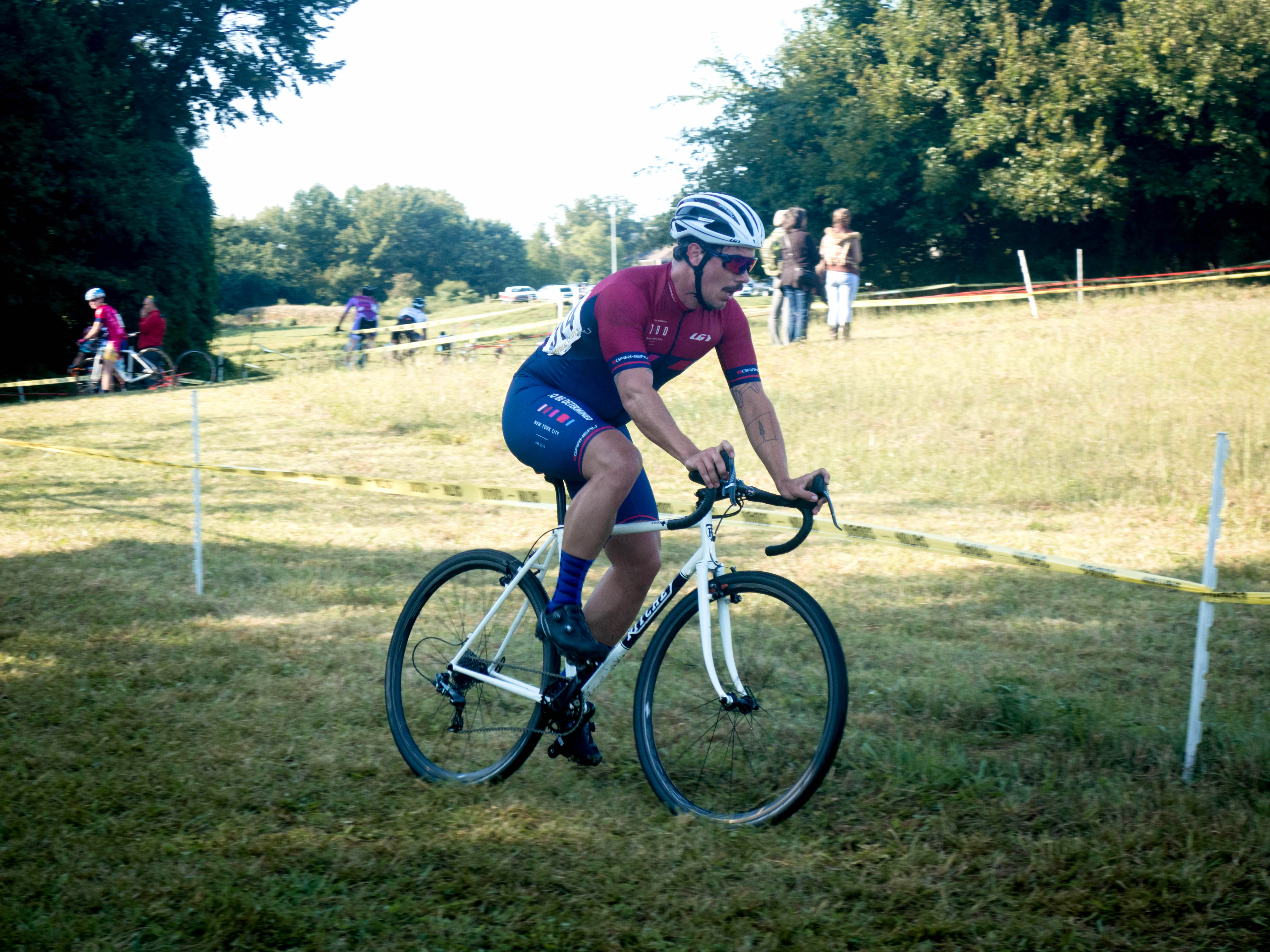 Tire selection: for the wetter AM turf, file treads with aggressive cornering knobs or standard chevron treads; any kind of file tread for the afternoon, dry races. I ran Vittoria Terreno Mix 33c front and rear, with ~32lbs of pressure (I'm fully grown), and had plenty of grip the entire time.
Prep Failures
I wasn't able to put my "normal" amount of prep into this race, unfortunately. I was in France all week for a new project, returned Thursday, and celebrated my birthday on Friday. Then I spent most of Saturday getting my A bike ready for the race, albeit with a significant challenge: my sweet new FMB tubs weren't ready (my fault), so I was left borrowing wheels from a friend and setting them up tubeless at the last second. Not ideal. On top of that, I packed my gear late, forgot a few key items (pressure gauge, anyone?), didn't fuel enough morning-of, and was doing some serious brake adjustments on-site at the race. And no HRM, no Wahoo. Derp. So I was entering the start grid with a bit of a "we'll see" attitude.
The Race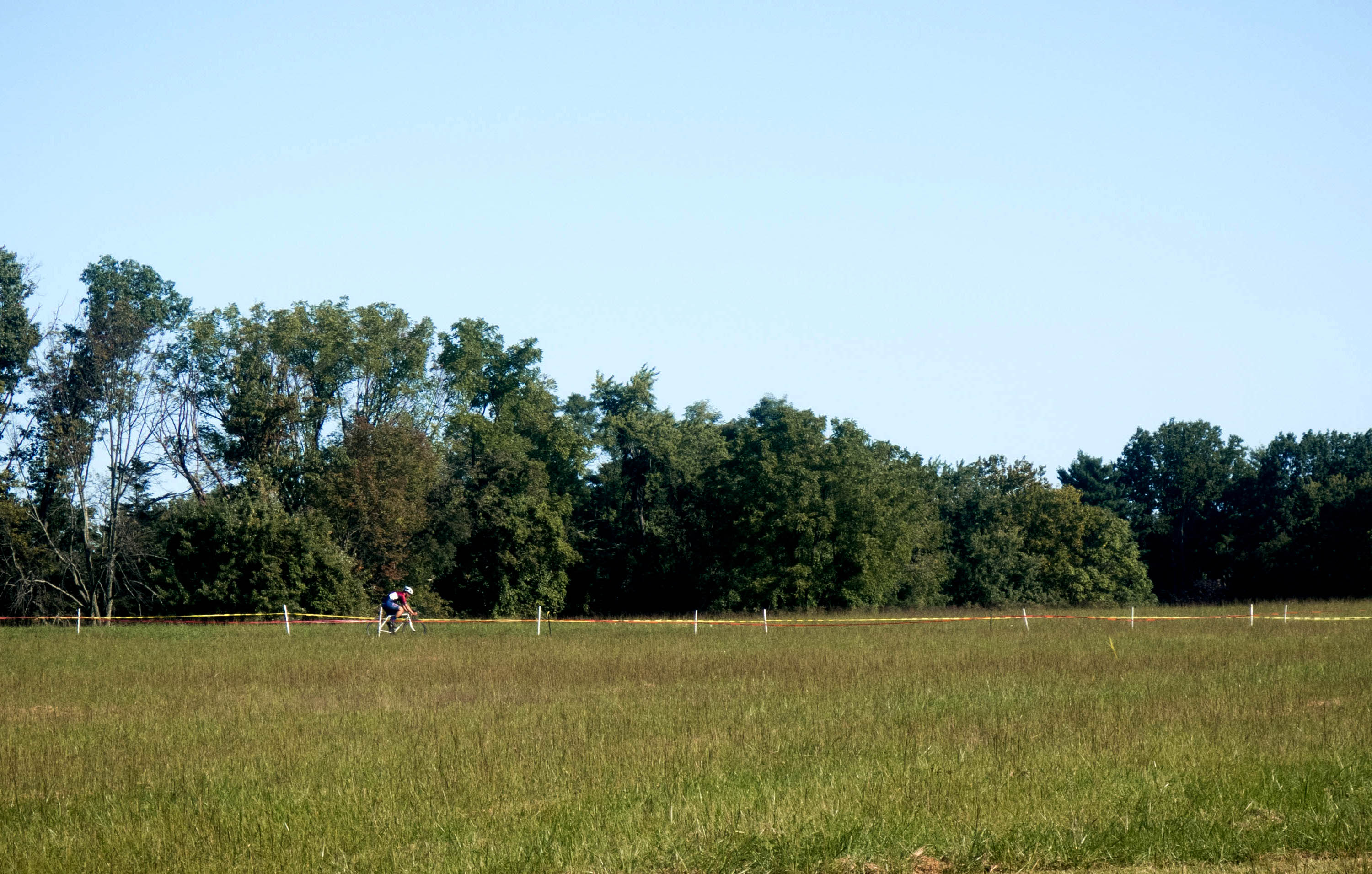 I gridded up in the second row, but noticed that they'd left a spot open in the front row, so I quickly snapped it up. Starting on the front is such a luxury – having first pick of lines removes a ton of headaches from the early race, and weeding through 115 racers is a unique brand of fun. That said, start position doesn't matter much on a course like Whirlybird, so future racers, don't fret too much if you're in the 5th or 6th row. The course is wide and the corners are chill – a passer's paradise.
After the gun, I didn't put in an aggressive effort to get the hole-shot, knowing that the left turn after the start wasn't a true separator – I was waiting for the series of switchbacks following uphill barriers to string the field out, which it did. Passing people through the barriers, I found myself in first, but ceded the lead quickly to a group of 3 riders that charged past me on the long straight.
And so began my solo, race-pace laps of the Whirlybird course. Look ahead, count seconds. Check behind, count seconds. Pedal pedal pedal. Repeat. I did this for 3 straight laps, and I have to say it was about the least amount of fun I've had on a 'cross course. The tedium was only broken by a fellow CRCA racer (and strong road racer) Masaharu Ito going by me into 4th place somewhere on the 2nd lap. Thankfully, partway through lap 4, my friend John D'Agostino bridged up to me and I was able to sit on his wheel through to the finish. I was smoked by the time we came through the last barriers – my quads were beginning to seize up – and didn't have anything to put into the last sprint. The three gents who went away on lap 1 stayed away, Masaharu held 4th despite getting mixed up in the tape, and John grabbed 5th. With more than 50 Cat4 racers in the field, my finish was enough for a single upgrade point. I'll take it!
In the end, I'm not sure my shoddy prep bit me too hard, and I'm happy with my result. The race for the top three (or four) spots came down to fitness that I don't think I have right now. Maybe with less travel, and no late night out for a birthday party, I would have been fresher, and would have been able to hold a few wheels longer (and stayed out of the ample wind) … and then perhaps would have been fresher at the finish. Even so, it would have only been a single place better. Next time!
Onward to Nittany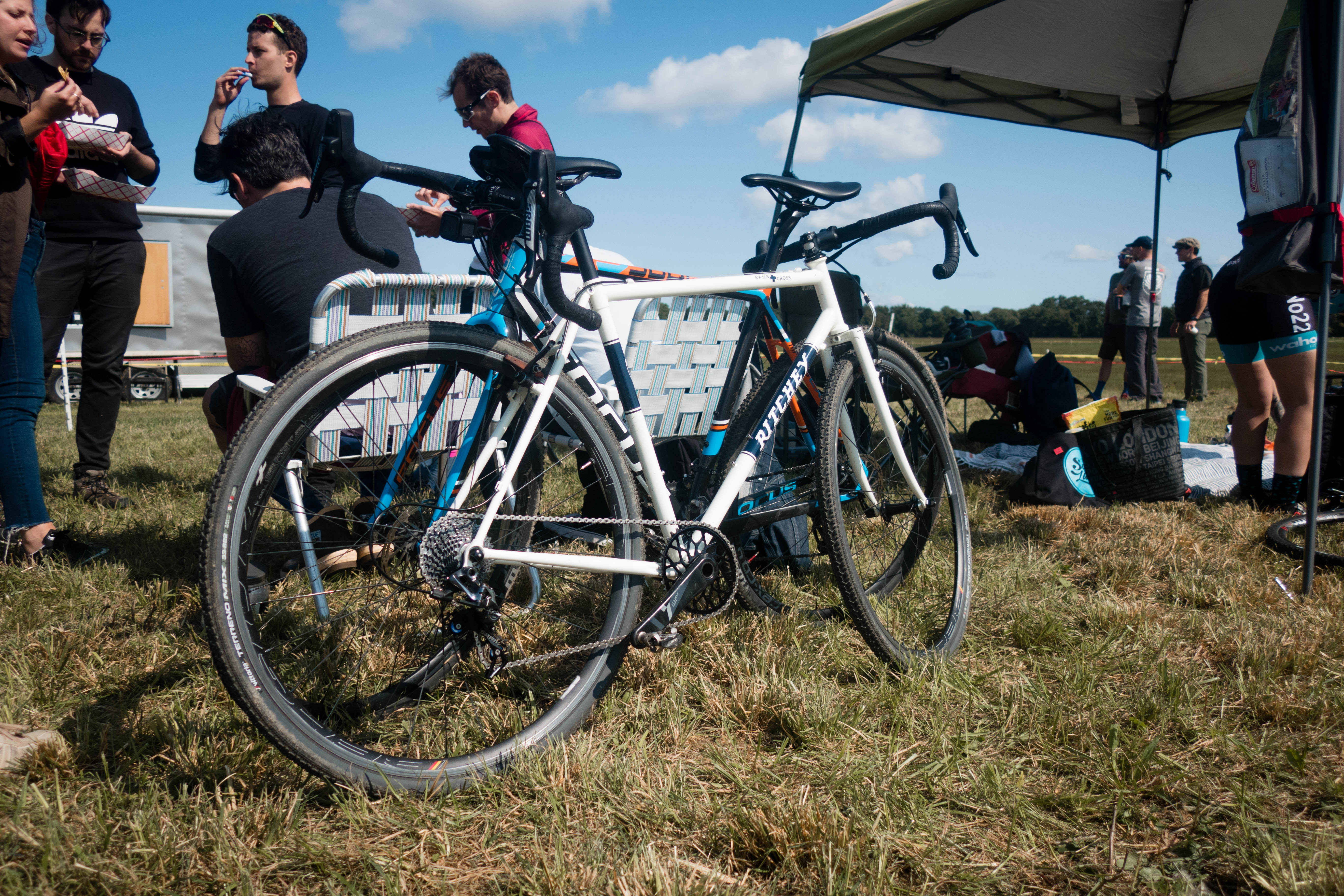 Going into the season, I was certain that all I needed was one upgrade point to move up to Category 3. But looking back, it appears that I only have eight points, including the one I just scored, so it'll be another weekend in the early 4/5 field for me. Nittany is a significantly more technical race, on faster turf, without the false flats of Whirlybird…and there's rain in the forecast this week. So I'm feeling good about the next race. Except for the fact that I fly back to NYC on Friday night, landing at 7, and then straight into a car to Pennsylvania. Rough.
Photos by Gerhard Stiene and Matt Story